DoubleTree by Hilton Montreal Airport
For business or leisure travel (and a warm chocolate chip cookie upon check-in), the DoubleTree by Hilton Montreal Airport Hotel is a great place to hang your hat while in Montréal. Modern décor, attentive service and a convenient location make for a comfortable and practical stay.  
From the airport, simply hop on the hotel shuttle bus for door-to-door service. The hotel is located between the YUL Montréal-Trudeau International Airport and the West Island Industrial Park, so meetings are easy thanks to convenient shuttle transportation to nearby businesses plus access to major highways and public transportation. The hotel even offers electric car-charging stations.  
DoubleTree guest rooms are spacious and stylishly appointed, with Signature Sweet Dreams™ beds and complimentary Wi-Fi. Healthy snacks, drinks and sundries are available in the lobby pantry should you need a snack or a toothbrush.
It's easy to meet up with clients or colleagues at the DoubleTree by Hilton Montreal Airport with two boardrooms, two meeting rooms plus on-site catering at your disposal. For a more casual setting, there is a business centre with communal table and fireplace.
If there's any concern about the melt-in-your-mouth cookie devoured upon arrival, the hotel's fully-equipped fitness centre, indoor pool with floor-to-ceiling windows, and wellness centre with spa services will certainly get your healthy lifestyle back on track! 
Meeting planning capacity
Number of meeting rooms by capacity
Maximal capacity by configuration
Number of meeting rooms: 5

Total surface area for exhibition: 302 m² / 3260 ft²
Description
Low season
High season
Double Occupancy
from {{ 159 | currency(currentCurrency) }} to {{ 199 | currency(currentCurrency) }}
from {{ 199 | currency(currentCurrency) }} to {{ 499 | currency(currentCurrency) }}
Amenities
School groups welcome
Fitness centre
Spa Centre
Concierge desk
Internet in the room
Cot
Folding bed
Extended-stay
Indoor Pool
Room Service
Bar on site
Restaurant on site
Airport transportation
Parking for Buses
Parking ($)
Characteristics
Number of rooms: 169
Total number of units: 169
DoubleTree by Hilton Montreal Airport
705 Michel-Jasmin Avenue
Dorval, QC H9P 1B8

dominic.cloutier@hilton.com
Airport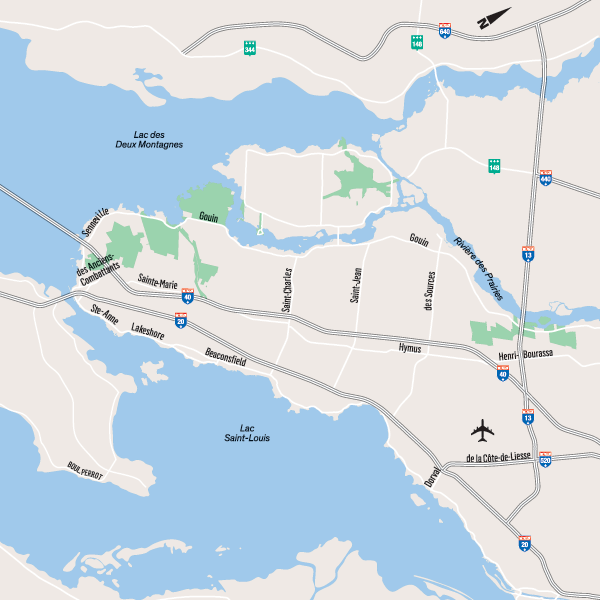 © DoubleTree by Hilton Airport
© DoubleTree by Hilton Airport
© DoubleTree by Hilton Airport
© DoubleTree by Hilton Airport
© DoubleTree by Hilton Airport
© DoubleTree by Hilton Airport