Aréna Maurice-Richard
Located in the heart of the Olympic Park, Maurice Richard Arena bears the name of Montréal Canadiens hockey legend and popular hero Maurice "Rocket" Richard.
After the Bell Centre, the amphitheater has the largest reception capacity in the metropolitan area and it has an Olympic ice surface.
It has a remarkable versatility, warm ambiance, modern and high-quality facilities, and full range of services. The absence of columns means an unobstructed view for all participants, no matter the event.
Maurice-Richard Arena is currently used on a regular basis as the training site of the Canadian short track speed skating team. It also hosts numerous concerts, exhibitions, and national and international competitions.
Facility details
International-size rink 100 x 200
4,800 spectator capacity
Rink parterre: 2,500 people
8 changing facilities for athletes
Paid –parking spaces: 1000
One permanent ticket office, with possibility of two additional ticket offices
Video feed for mobile television units
Meeting rooms
Volunteer area
Stage for medal ceremonies
Technical catwalk
Amenities
Wi-Fi
First Aid Room
Referees' room
Media room
Athlete changing room
VIP area
Warm up zone
Storage Space
Loading Platform
Free Parking
Parking ($)
Aréna Maurice-Richard
2800 Viau Street
Montréal, QC H1V 3J3


Olympic District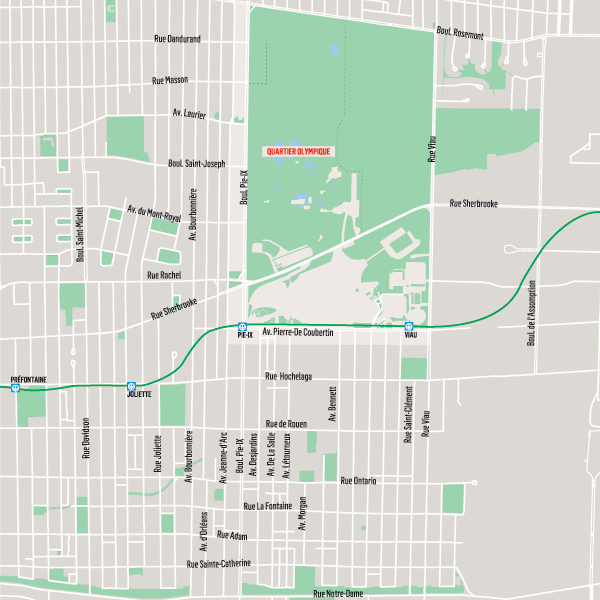 © Olivier Gariépy, photographe
© Olivier Gariépy, photographe
© Tourisme Montréal - Marie Deschene
© Tourisme Montréal - Marie Deschene
© Olivier Gariepy, photographe